24.06.2010 - These sew on flat back stones are punched in the middle. A thread is stronger than glue - it is their advantage compared to the hotfix stones. Loch roses are very popular "glitter" for dancing suits, wedding dresses etc. Made from the Bohemian crystal in Czech Republic.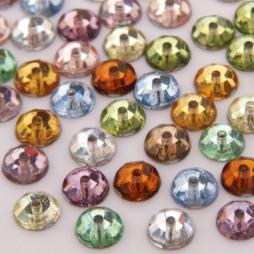 We sell these sew on stones ca per 1 gros.



When the color nor the size of your selection is out of stock, we will get if for you ASAP.



Quantity discount guaranteed.